WANTED: Cat lover for 2 friendly cats – $25 adoption fee
I'm looking for an animal lover that would give 2 young cats a good home. The owner of these cats was the victim of a homicide recently. So in addition to losing their owner they are now homeless or strays. I've been doing my best to keep them fed and with fresh water, but the fact is they're living outside on the patio of their past owners home. Every day I show up and spend a little time with them and refill their food and water, but this is not a good life for them. They aren't showing any sign of wanting to wander away as this is where they were born and raised and loved and fed.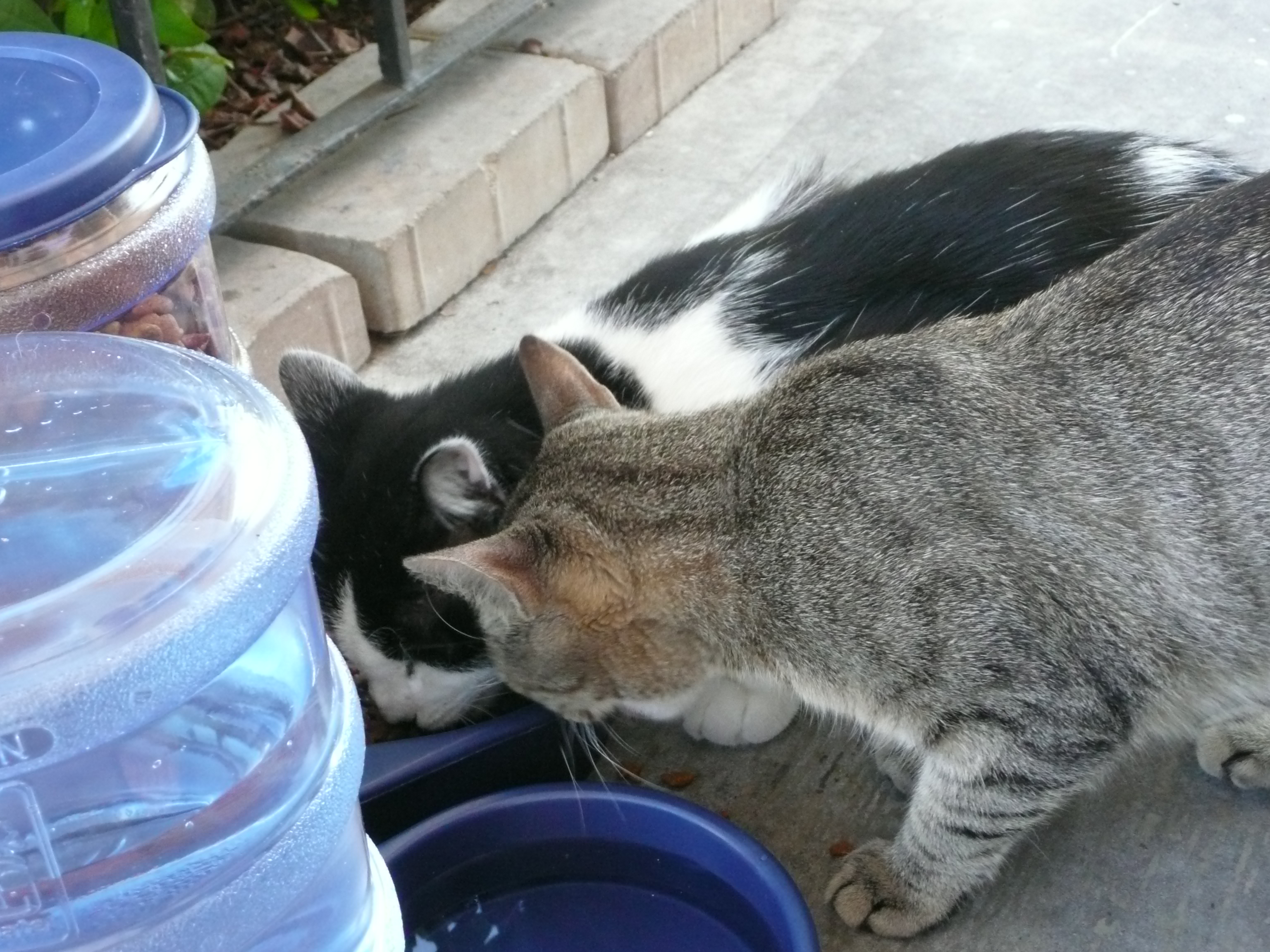 Both cats were very nervous when approached in early July. I have my opinion as to why. But now, after me feeding them and sitting with them a little every day, they allow me to pet them. And they love each other obviously. As you can see in the below pictures they sleep together and hang out with each other all day long. I believe the black and white cat is the older of the two, but both are related to each other.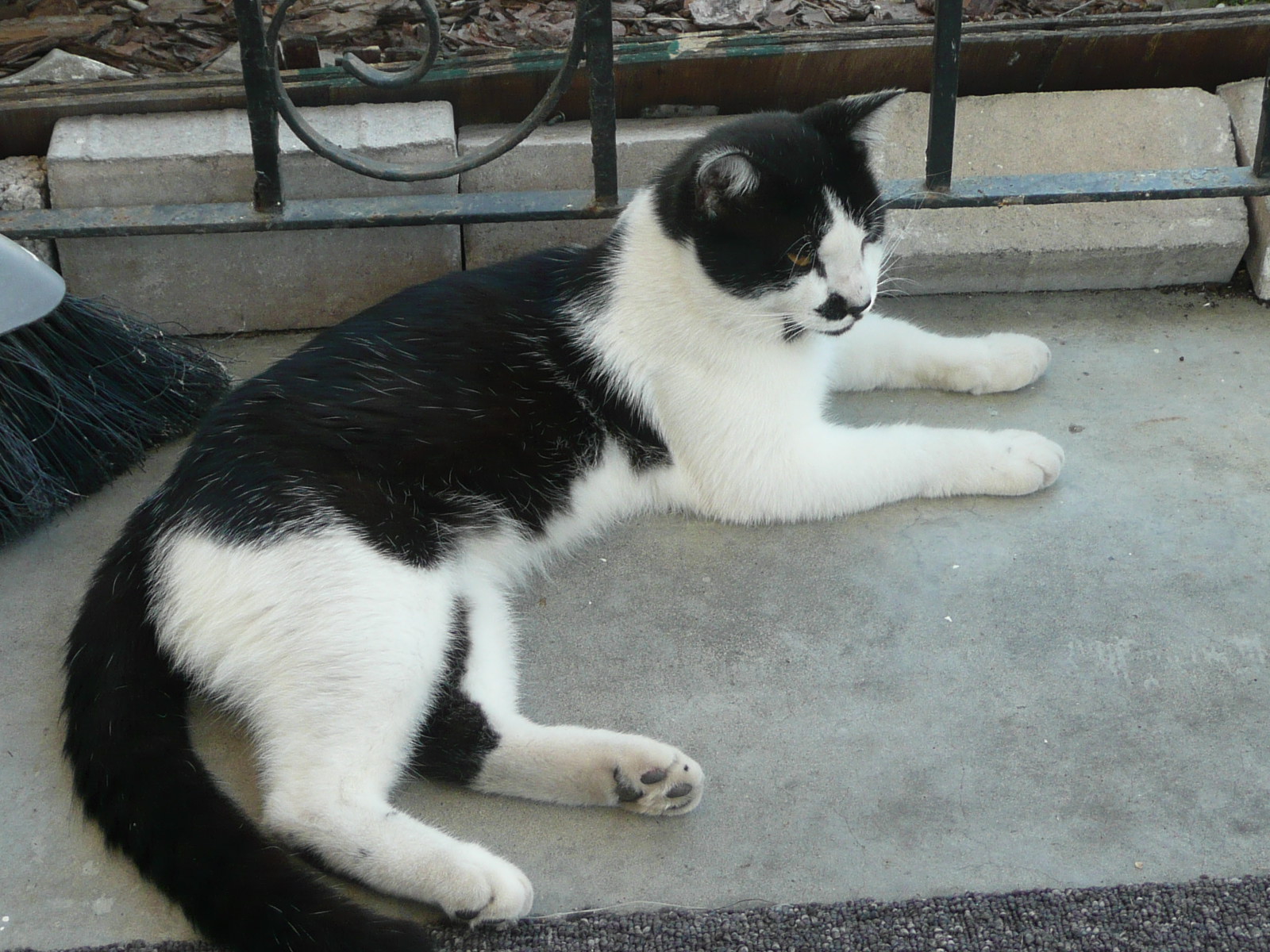 I'm hoping to find someone that will take both cats and allow them to live together indoors. They will need the standard veterinary care such as vaccinations and possibly spaying or neutering. One is a boy and I didn't snoop around to see what the other one is. The point is they are related or at least are friends and I want to find a home that will welcome them as a pair. If you want just one of the two cats please do reply, but if I can find a home for both cats that is the preference.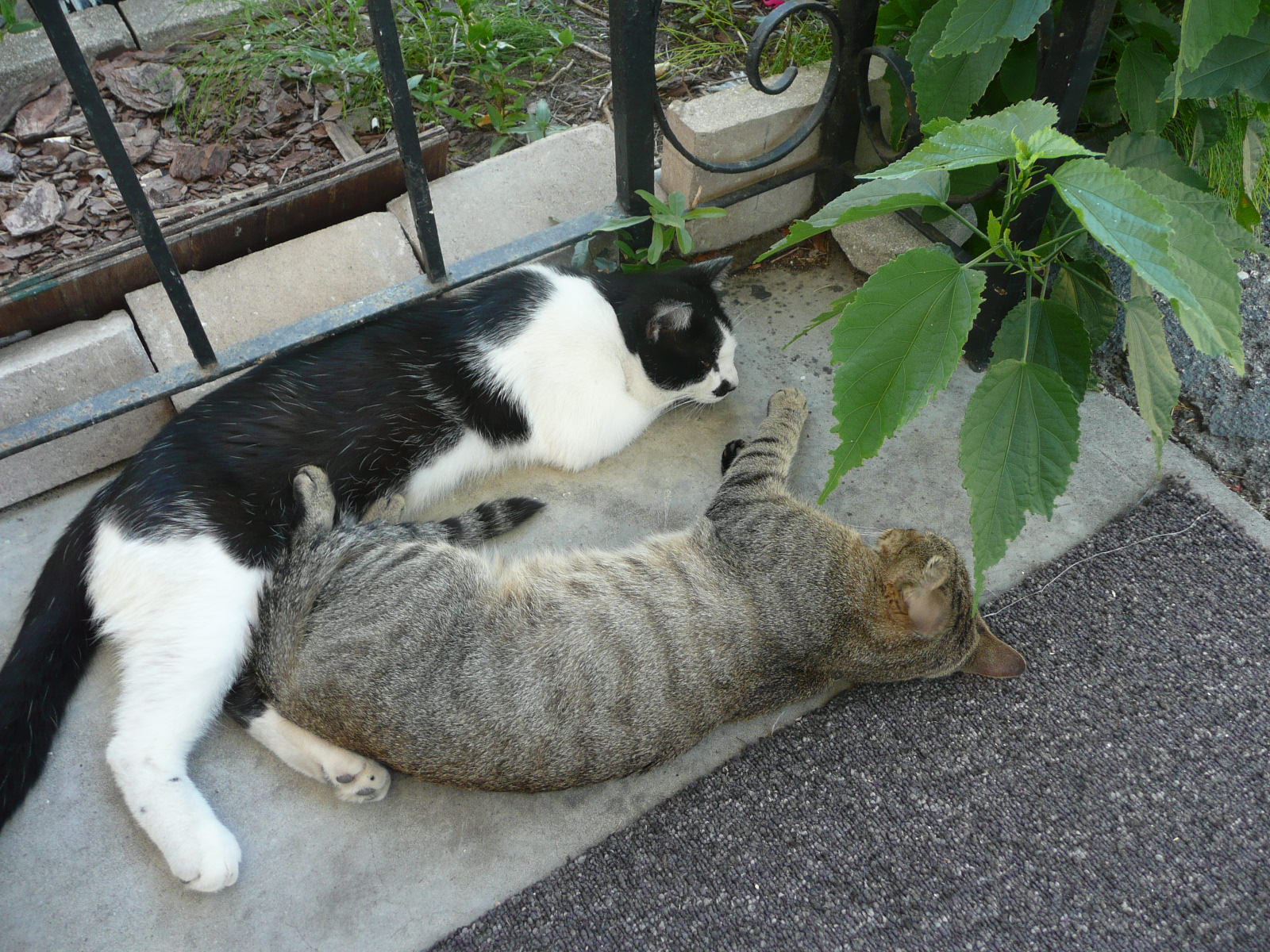 Please only reply if you have the $25 adoption fee, time, love and money to take care of two cats properly. If the $25 adoption fee scares you away then you can't afford to own two cats. And if the cost of medical care frightens you then these cats shouldn't be an option you're considering. All pets need proper homes and I don't want to turn these guys over to someone who will abuse, neglect or abandon them. Right now I have some control over their lives. When I turn them over I can no longer help them when someone decides to not feed them or take them to the vet when sick. Please, do not reply to this if you aren't a cat lover or if you're not interested in taking good care of them.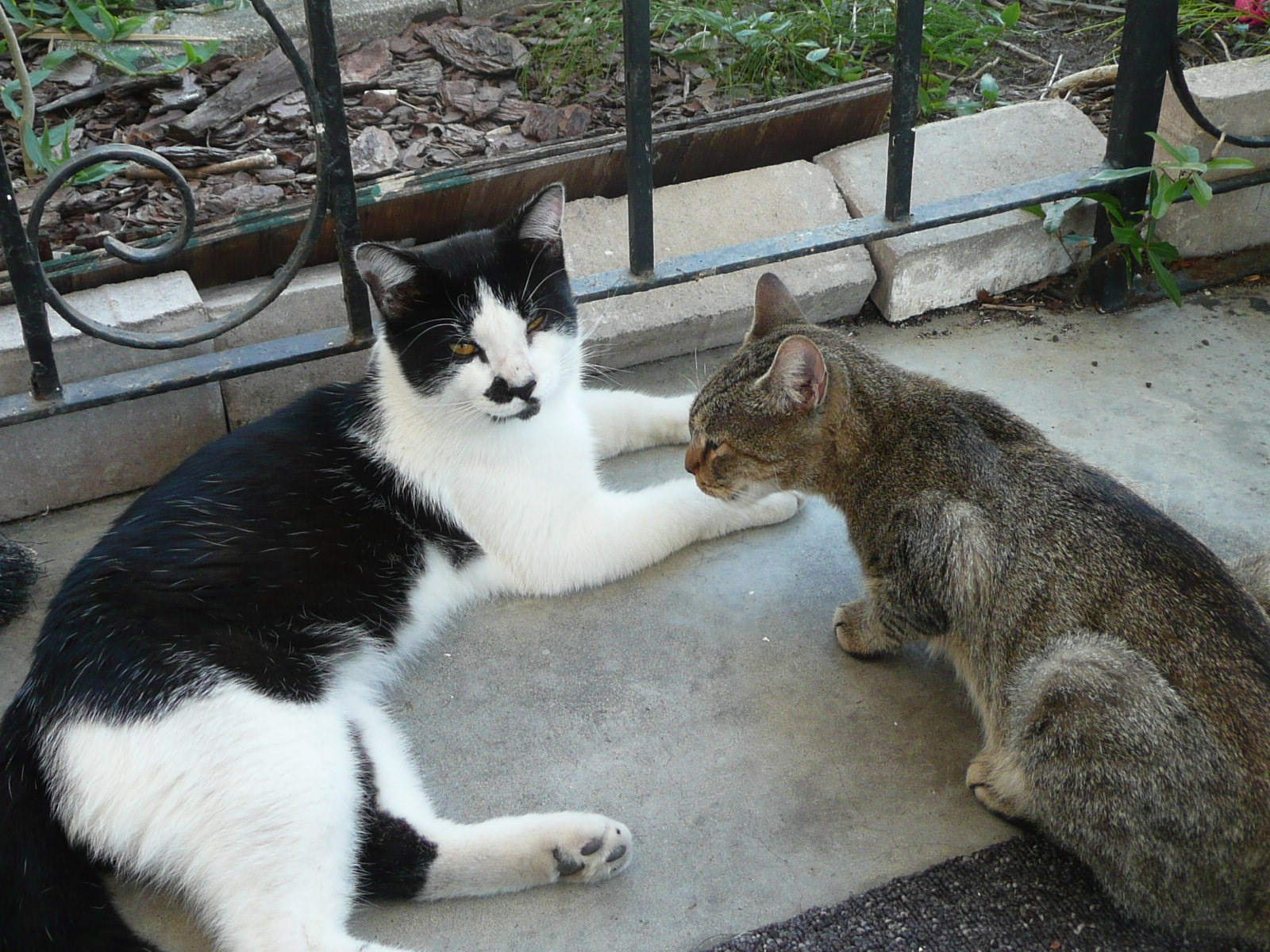 Why am I not taking the cats?
I would if I could, but I am very allergic to cats and dogs. The weird thing is my wife and I have a cat and I absolutely love him. Over time my allergies to him have diminished, but I do still struggle with sneezing and other allergy issues. One cat is all my health can handle.
What do I have to do to get these cats?
You can email me at chris@callchristoday or call me at 727-804-5319 or post a reply to this message. Please understand that I am looking for a good home for them so I won't just turn them over to someone I don't feel I can trust. Say a few words to make me realize you actually do love animals and plan to be a good owner. I'd rather keep feeding them and giving them water than turn them over to an abusive or neglectful person. I'm sure you will understand if you're a true animal lover too.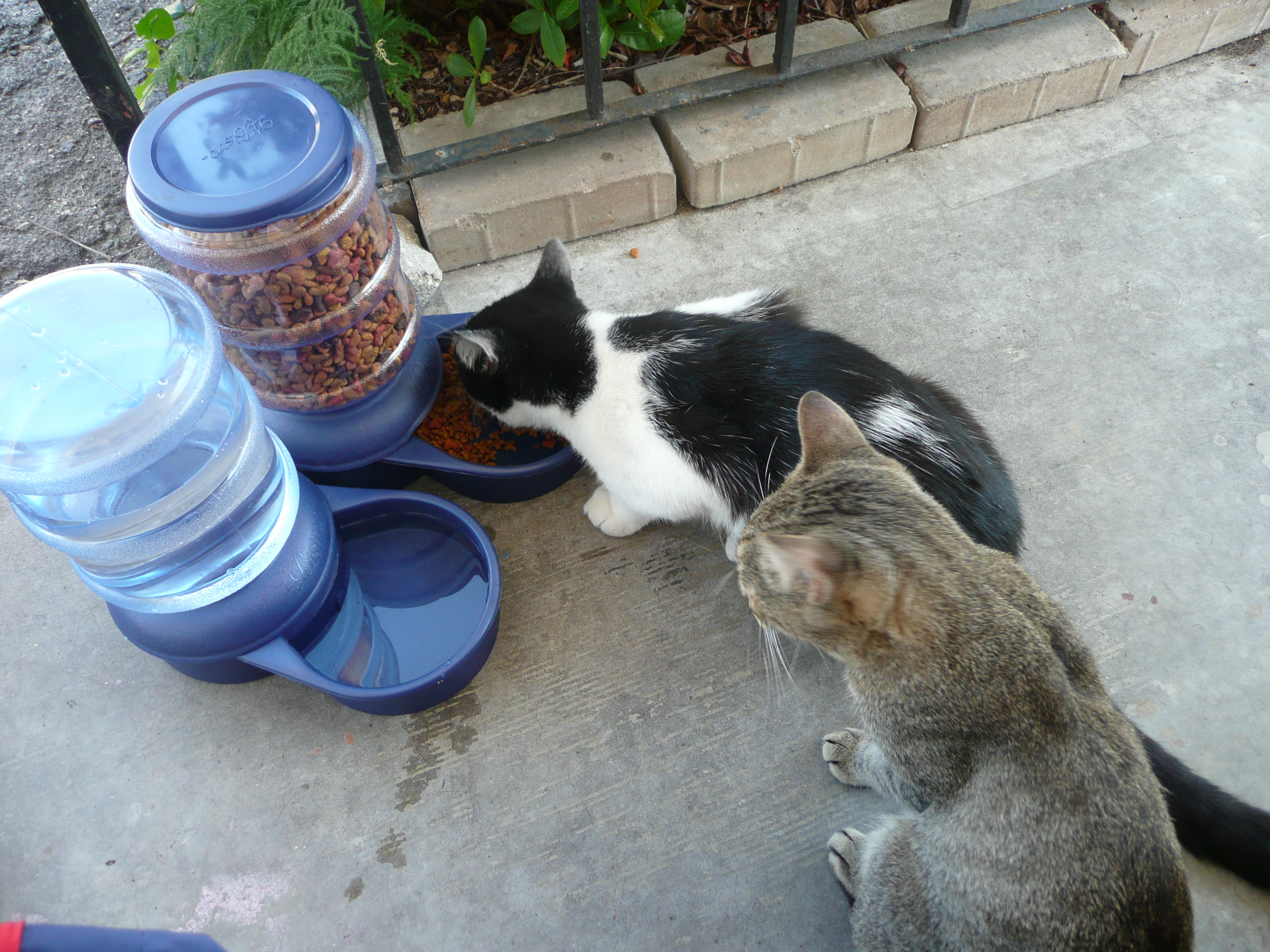 These two cats are the last of about 8 cats that lived in the victims home. Some of them I took to the Humane Society, but a little research has now shown me that these cats are probably dead now. The Humane Society euthanizes about 70% of the cats brought in. Not good odds. I refuse to take these two cats to such a fate. One cat was adopted by my wife's good friend and is now living a very happy life in an indoor, clean and safe environment. That's my goal with these two cats.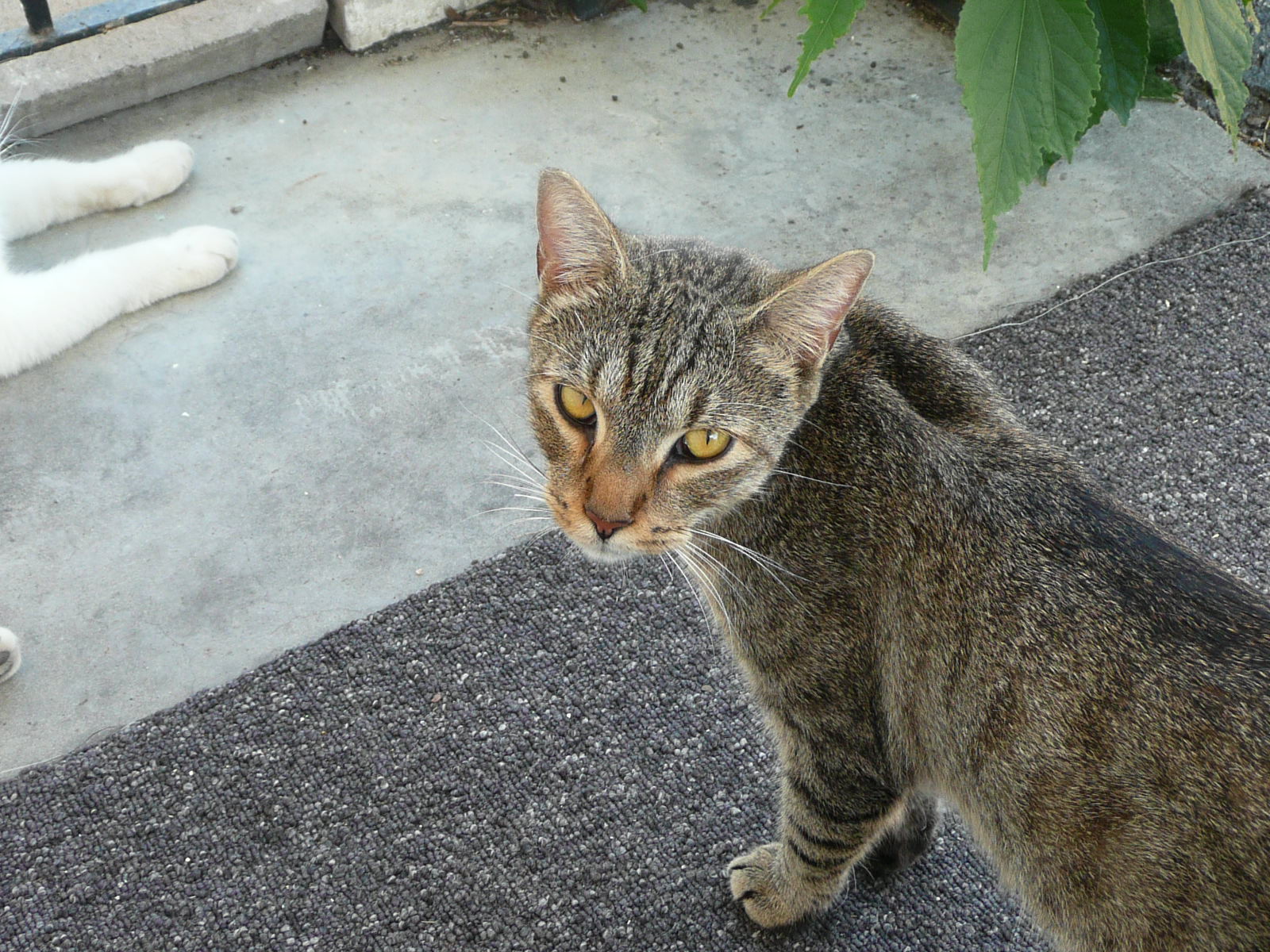 I can see it in your eyes. You're thinking, "Wow, those little guys sure are cute. Maybe I should talk to the wife about adopting these cats. We've been talking about getting a pet."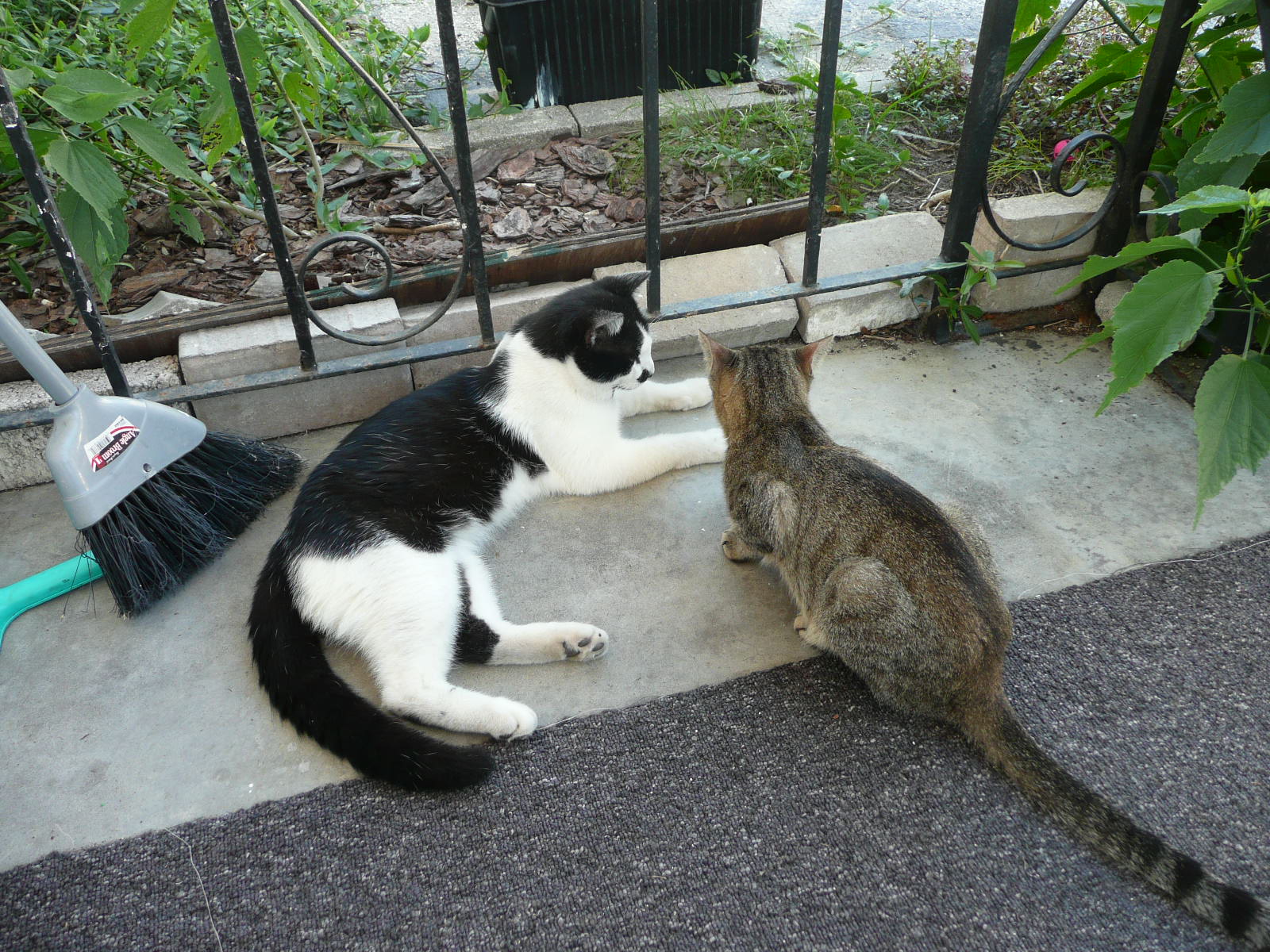 Oh, just do it. Stop wondering. Look at these cats. Wouldn't they look even better lying next to you on the couch while you read the Sunday newspaper?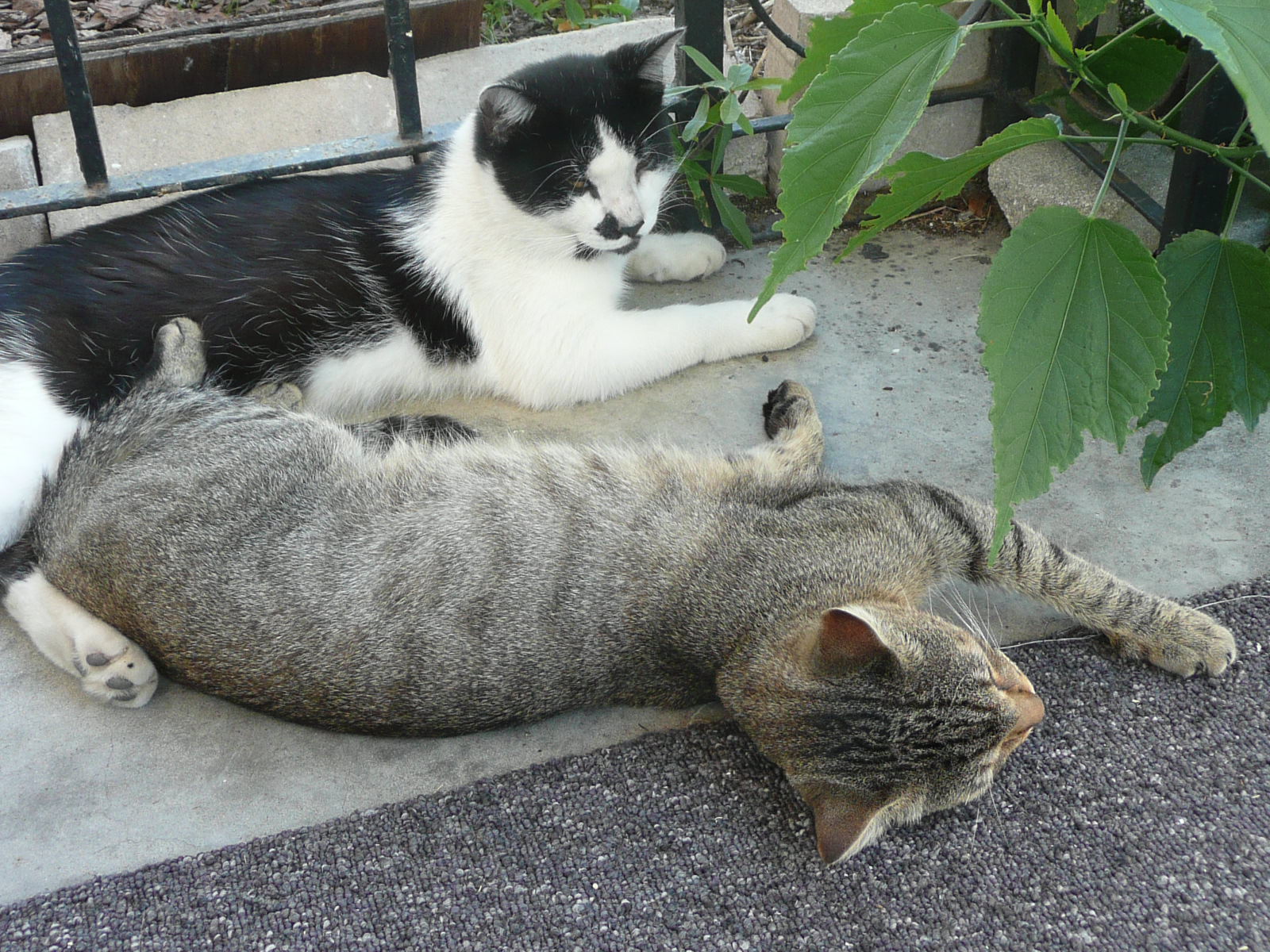 Fine, you don't read the newspaper. You're more of a TV watcher. So edit my scenario. Close your eyes and picture watching Fox News with your new friends curled up at your feet.
You don't watch Fox News? Hey, work with me here. Do you want these cats or what? Sure you do.
So call Chris today at 727-804-5319.